event
-
Sendai
Japan
World BOSAI Forum 2023
Organizer(s)
Sendai City
International Research Institute of Disaster Science, Tohoku University
宮城県 Miyagi Prefectural Government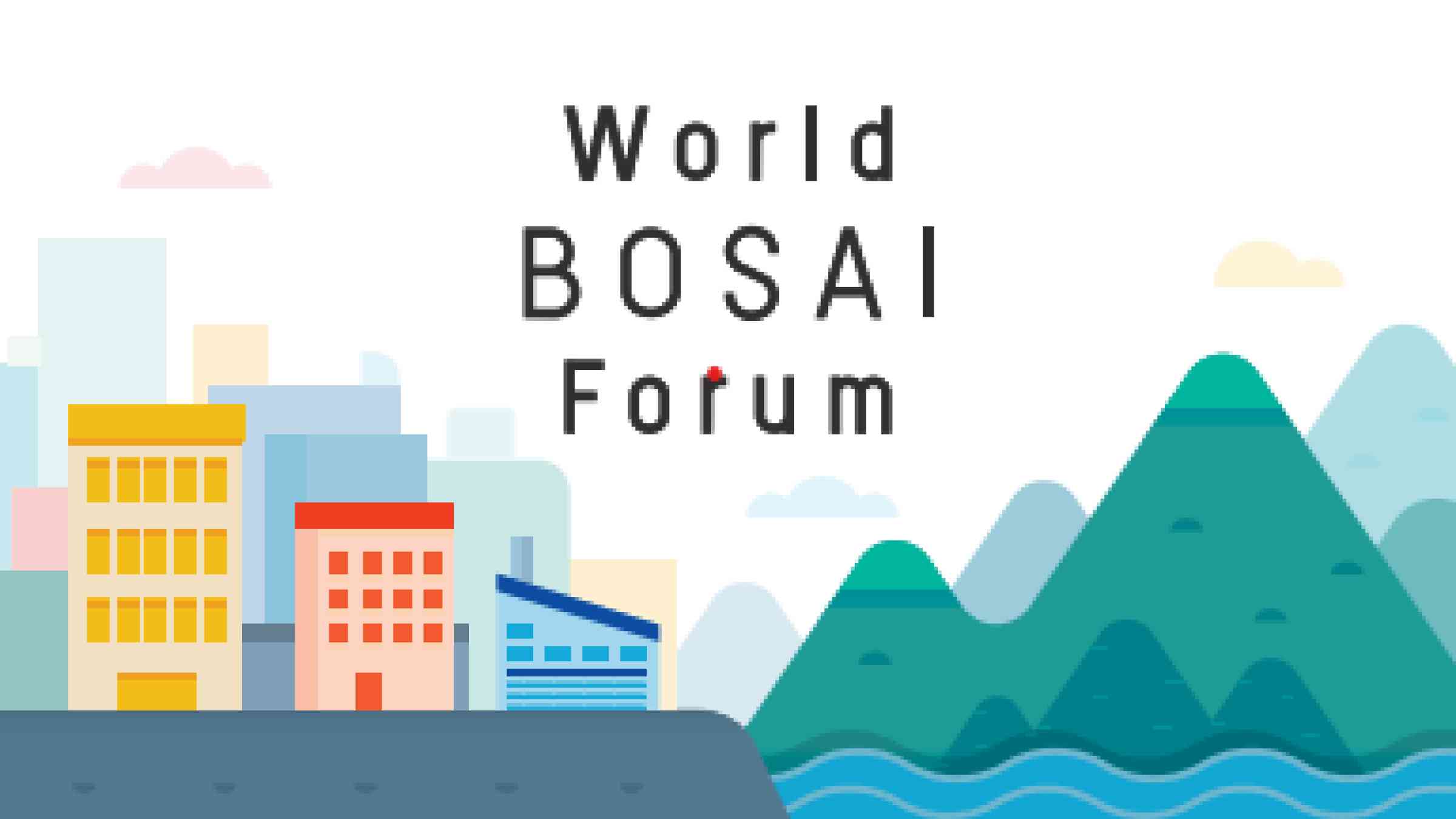 Event Description
The 1st World BOSAI Forum (2017) gathered Sendai City, Tohoku University, and various stakeholders (UN, international organizations, governments, private companies, media, NGOs/civil society organizations, universities and research institutes) to share information and discuss concrete solutions for reducing disasters. The Forum also promoted the creation of a field for new partnerships and other initiatives.

At the second World BOSAI Forum (2019), discussions were held on how to achieve Global Target E of the Sendai Framework for Disaster Reduction 2015-2030 (to significantly increase the number of countries with national and local disaster reduction strategies by 2020). The results of the discussions on what is a better recovery, what is a psychological recovery, and how to cope with disasters caused by climate change, which has become more serious in recent years, as well as the application of advanced technologies such as AI and IoT technologies to disaster management, were shared with the world.

The third session will focus on the following two points.
First, to encourage more active participation by the private sector and younger generations, and second, to increase participation and interaction by holding highly planned sessions on several themes, especially those related to integrated and interdisciplinary approaches. We will disseminate information to the world on concrete solutions for disaster reduction as the World BOSAI Forum, through dialogue among industry, government, academia, and the private sector, with an emphasis on the perspectives of women and young people.
Date and Time:
09 March - 12 March 2023
 
Organizers:
World BOSAI Forum Local Organizing Committee / World BOSAI Forum International Steering Committee
Location:
Sendai International Center, Sendai City, Miyagi Prefecture, Japan
 
About the World BOSAI Forum
In 2015, World Conference on Disaster Risk Reduction (WCDRR) held in Sendai, the Sendai Framework for Disaster Risk Reduction 2015-2030, a set of guidelines for efforts related to disaster reduction, was formulated. The Sendai Framework for Disaster Risk Reduction also incorporates many of the concepts promoted by Japan, such as the importance of investment in disaster reduction and "Build Back Better". It is Japan's responsibility to promote the implementation of the Sendai Framework for Disaster Reduction, as a world leader in the field of disaster reduction. Furthermore, the activities of Japan and the Tohoku region in the process of recovery from the Great East Japan Earthquake that occurred on March 11, 2011, have attracted great interest from around the world.

However, while there have been a variety of international conferences on disaster risk reduction held around the world, including UN-led and academic conferences, there has been no international "forum" where specific solutions to reduce damage from disasters can be focused, shared, and discussed.

Therefore, we decided to establish a "FORUM" in Sendai to propose solutions for disaster risk reduction from various perspectives, both domestic and international, industry, government, academia, and civil society, to learn from each other, to create new values, and to promote the Sendai Framework for Disaster Reduction. This is the World BOSAI Forum.
 
BOSAI
"Disaster risk reduction" is a term that refers to efforts at all stages of a disaster, including disaster preparedness, emergency response after a disaster, and recovery and reconstruction stages. By translating disaster risk reduction in Japanese into English as "BOSAI", we aim to integrate the concept of disaster risk reduction into policies, societies and cultures around the world (mainstreaming disaster risk reduction).