City of Seattle Disaster Recovery Framework
12 September 2022
Source
Seattle Office of Emergency Management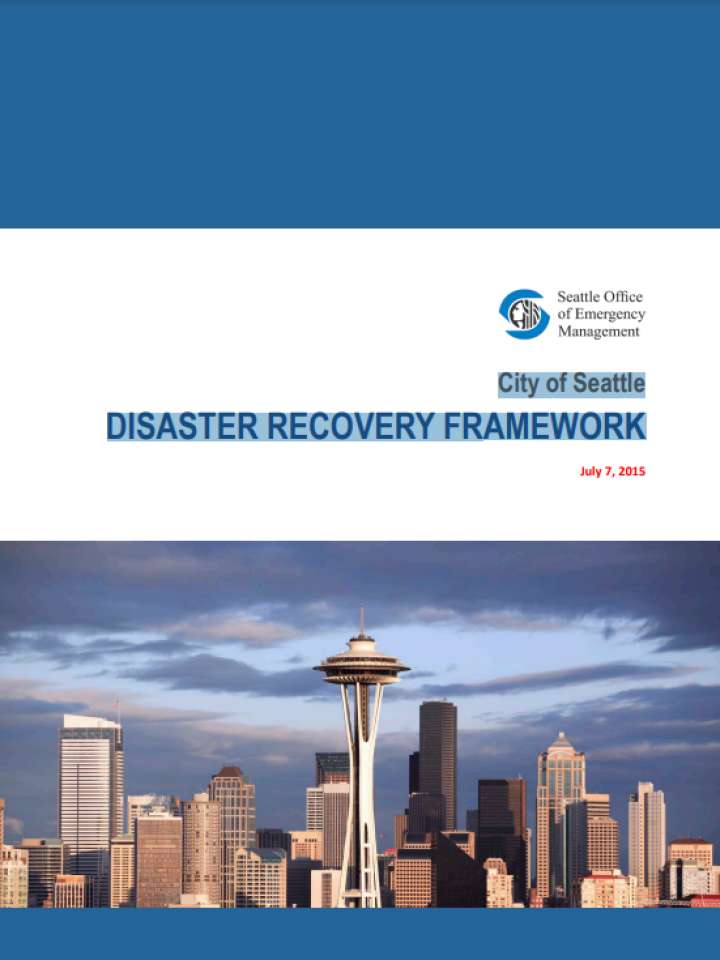 Section 1.0 provides the purpose, scope and vision of the framework that will help explain the overall concept of operations by defining how the framework will be used and by whom. This section includes core values and key themes established by the planning committees and should remain front and center throughout the framework and in all aspects of recovery. The final subsection includes information regarding the city's emergency management program and relevant plans and partners. This subsection will serve as a reference guide to link the recovery framework with related city, county, state and federal plans

Section 2.0, Governance and Coordination, establishes defined roles and a proposed structure intended to be inclusive and have clear decision-making and communication pathways. It demonstrates that many entities play a role in disaster recovery and do so in an autonomous way. Therefore to maximize each resource and provide the most far-reaching circle of services, all activities must be coordinated.

Section 3.0, Recovery Support Functions, establishes postdisaster strategies and options in seven Recovery Support Functions (RSFs). These are key areas that will require our attention after a disaster. Within each RSF, the Framework also identifies known partnerships and participants as well as PreDisaster Preparations: actions, investments, and planning that will make the Seattle community more resilient and better prepared for an effective recovery effort.