Damage, loss and needs assessment guidance notes: Volume 2. Conducting damage and loss assessments after disasters
11 April 2010
Source
World Bank, the
Global Facility for Disaster Reduction and Recovery, the (GFDRR)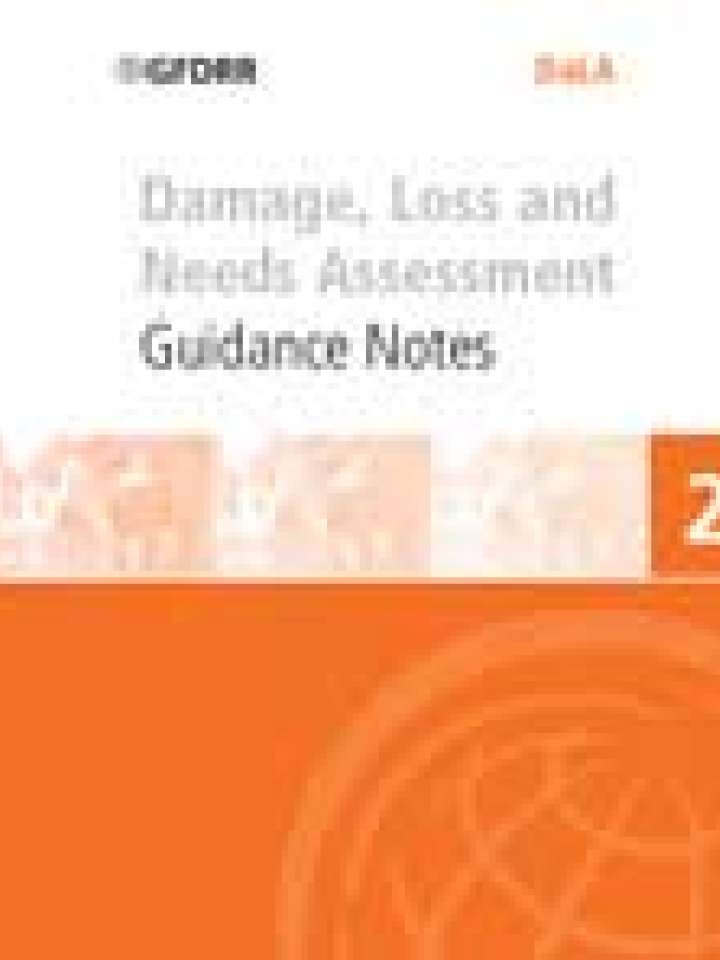 Volume 2 guides the sectoral assessment team through the steps of conducting a Damage and Loss Assessment (DaLA), and includes sample templates for determining damage and losses in each sector. It describes simplified procedures for estimating the value of destroyed physical assets and of changes or losses in the flows of the affected economy.

The DaLA guidance notes presented here build on the Damage, Loss and Needs Assessment (DaLA) methodology, developed by the Economic Commission for Latin America and the Caribbean (ECLAC), a globally recognized and applied tool to quantify the impacts of disasters, and to determine the necessary financial resources to achieve full reconstruction and recovery. They aim at operationalizing the concepts for practitioners at government agencies, the World Bank and other national and international organizations, responsible for assessing the impact of disasters, and for developing recovery and reconstruction plans. Furthermore, the DaLA guidance notes expand the original ECLAC methodology by describing how to estimate recovery and reconstruction needs.

The guidance notes comprise three volumes i) Guideline for Task Team Leaders (TTL) in the Design and Execution of a Damage, Loss and Needs Assessment, ii) Conducting Damage and Loss Assessments after Disasters, and iii) Estimation of Post-Disaster Needs for Recovery and Reconstruction.
(3.23 MB/PDF)
(1.95 MB/PDF)