Author(s)
Keating, Adriana; Szönyi, Michael; Etienne, Emilie et al.
Flood resilience measurement for communities: post-flood study user guide
22 November 2019
Source
Zurich Flood Resilience Alliance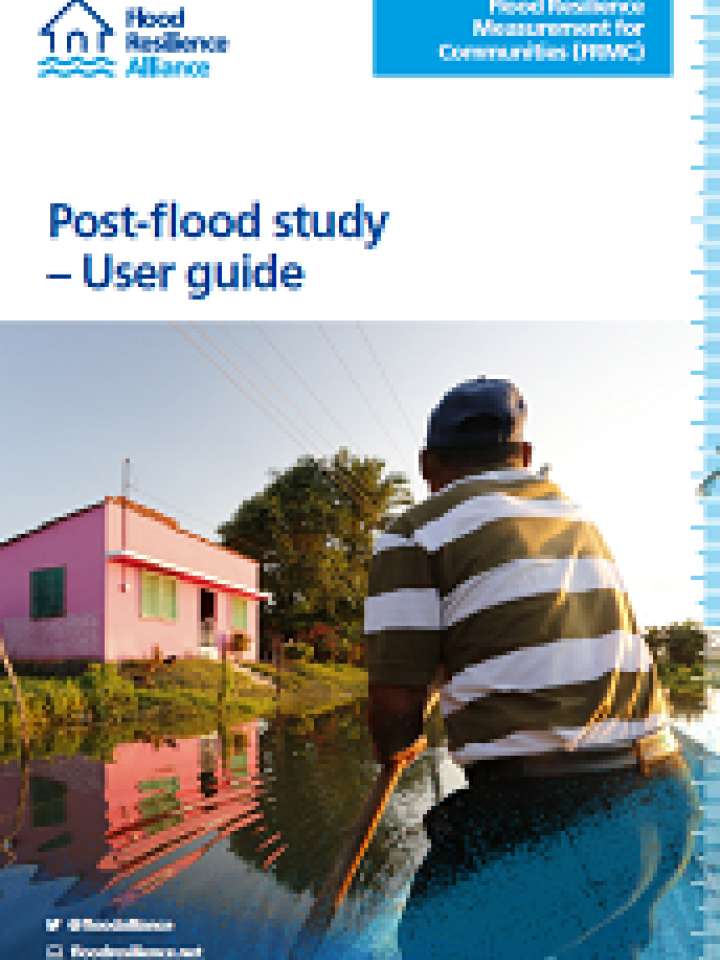 This is the User Guide showing  the necessary steps to deploy the post-flood study in the Flood Resilience Measurement for Communities (FRMC). This document is not meant to be used in the field directly with communities or to provide field workers with basic knowledge about the resilience aspects covered.
Only trained assessors will need to use this document to measure outcomes, based on data gathered through field work. Similarly, the results will provide data for consideration by implementation teams and research analysis, rather than feeding directly to a community (results will be shared and discussed though).
Naturally, some of the information collected may be used by local governments, NGOs, and possibly other interested parties when they communicate with communities and wider audiences. Many of these stakeholders may already collect most of this data as part of their own evaluations of the event.