Author(s)
Juan Baron
Mary Bend
Elena Maria Roseo
et al.
Floods in Pakistan: Human development at risk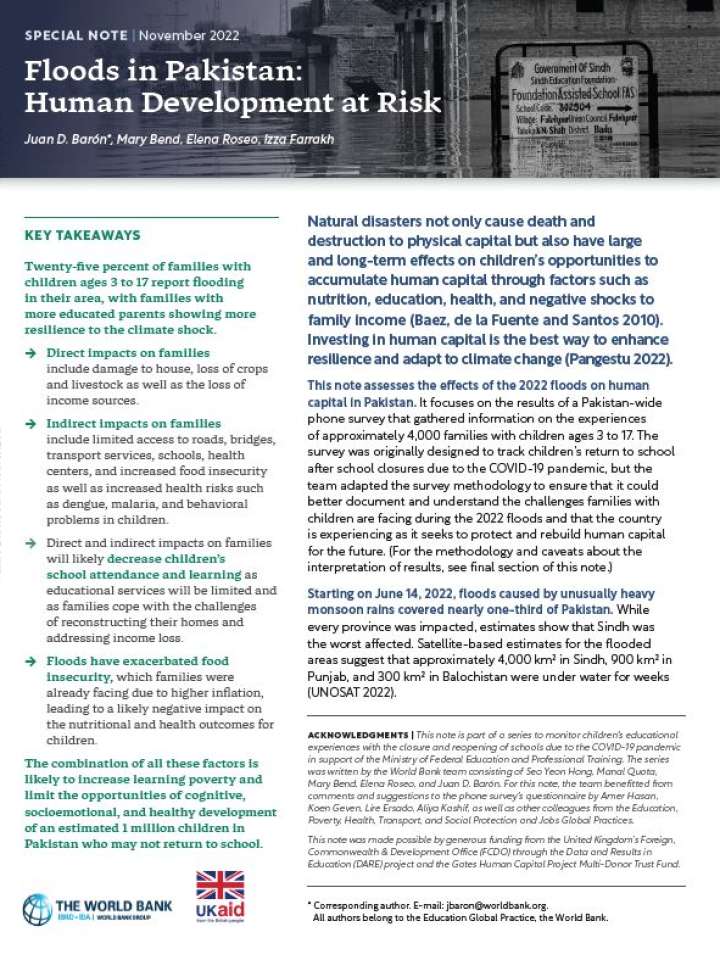 This note assesses the effects of the 2022 floods on human capital in Pakistan. It focuses on the results of a Pakistan-wide phone survey that gathered information on the experiences of approximately 4,000 families with children ages 3 to 17.
The survey was originally designed to track children's return to school after school closures due to the COVID-19 pandemic, but the team adapted the survey methodology to ensure that it could better document and understand the challenges families with children are facing during the 2022 floods and that the country is experiencing as it seeks to protect and rebuild human capital for the future.