IOWA DISASTER RECOVERY FRAMEWORK
12 September 2022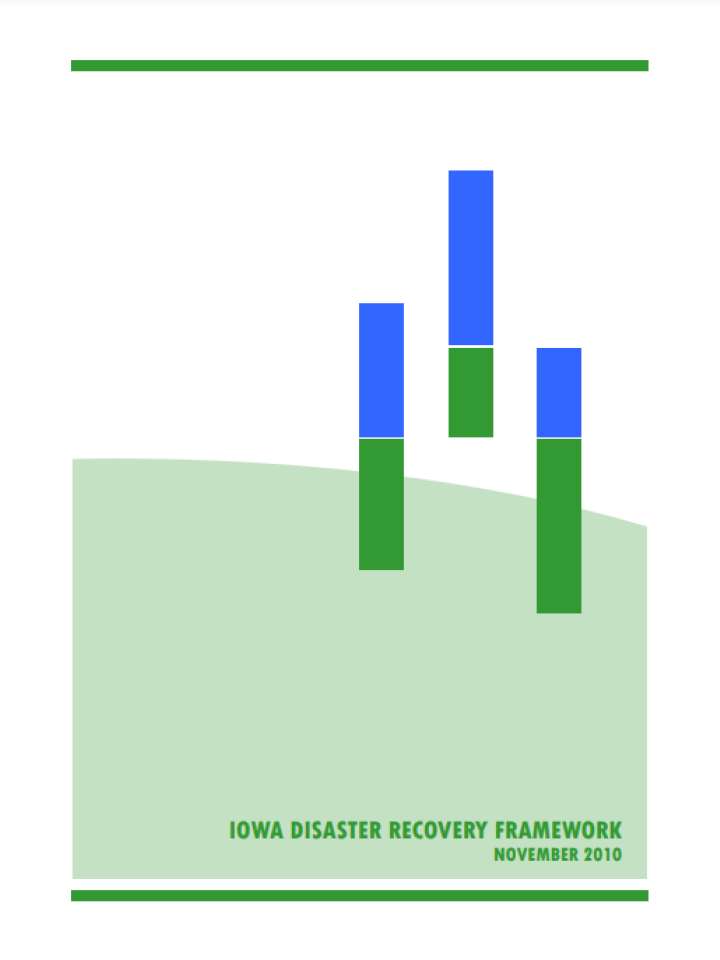 This Iowa Disaster Recovery Framework (IDRF) includes input from the Iowa Disaster Recovery Tabletop Exercise held June 24, 2010, lessons learned from the 2008 disasters, including the establishment of the Rebuild Iowa Advisory Commission and the Rebuild Iowa Office, and the National Disaster Recovery Framework (NDRF) currently in development.

The purpose of the IDRF is discussed in Section 2 - Introduction. It will provide a lasting, flexible structure and system to coordinate and manage recovery in the long-term.

The IDRF provides a structure to engage stakeholders such as individual Iowans, local and tribal governments, businesses, voluntary, faith-based and community organizations as well as state and federal agencies to identify and resolve recovery challenges both before and after disaster events. It applies to all disasters, recovery partners, and recovery activities.