Documents and publications
IRP Herald Vol 3: IRP Workshop on Disaster Recovery Planning for the State of Qatar
Source
International Recovery Platform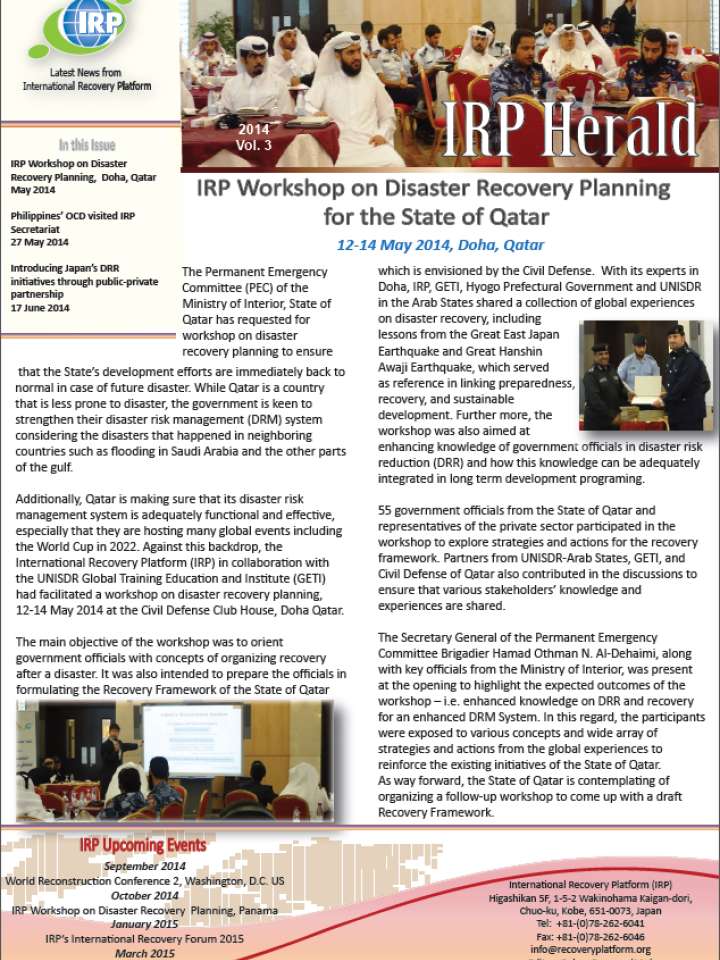 The International Recovery Platform Herald (IRP Herald) is the periodic newsletter of the International Recovery Platform. The IRP Herald reports on IRP activities and serves as the knowledge report for the annual International Recovery Forum, as well as recovery-related content from other major conferences.
IRP Herald Volume 3 is the knowledge report for a workshop on disaster recovery planning held in Doha, Qatar. The main objective of the workshop was to orient government officials with concepts of organizing recovery after a disaster. This edition of the IRP Herald also covers the visit to the IRP Secretariat in Kobe by officers from the Office of Civil Defense of the Philippine Government.
IRP Herald Volume 3 is available in both English and in Japanese.