publication
Documents and publications
Long-term strategic planning for disaster risk reduction Mozambique and Malawi, Stockholm, 23 October 2007
Source
World Bank, the
United Nations Office for Disaster Risk Reduction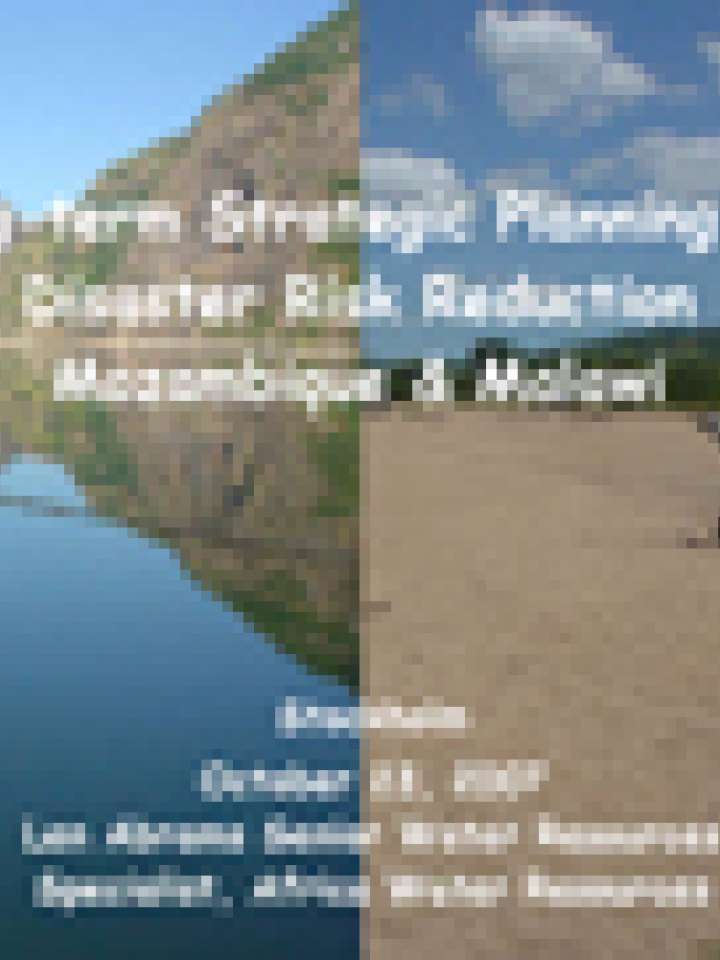 PowerPoint presentation by Len Abrams, Senior Water Resources Specialist, Africa Water Resources.
Scoping mission January 2007:
- Identify hazards
- Assess status of DRR: policy, legislation, institutions, initial needs and
gaps, extent of mainstreaming of DRR.
- Inform partners about GFDRR and TRACK II program
- Receive feedback & confirm stakeholders' engagement
- Identify DRR team: in Malawi it includes UNDP DRR Advisor.