Pakistan floods 2011 early recovery framework
12 September 2022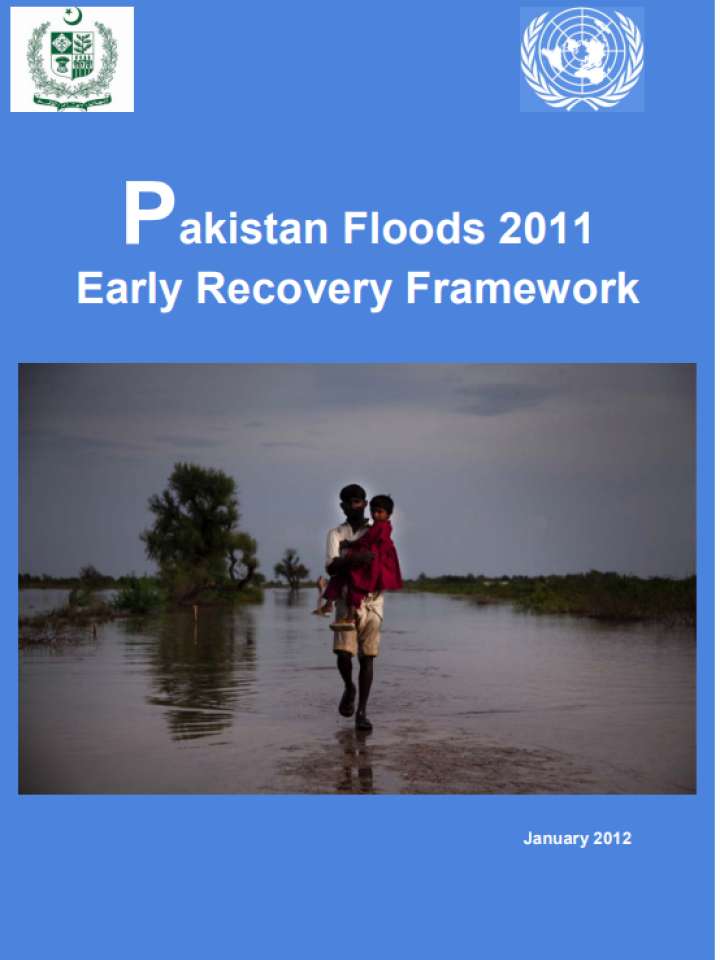 While the ravages of the disastrous floods of 2010 were still apparent, the 2011 monsoon season, which started with a normal rain pattern, intensified from 10 August onwards and triggered severe flooding in various regions of the country, most significantly in Sindh and Balochistan provinces. In the worst-hit areas, including some of those also affected by the floods in 2010, more rain fell in one month than in an average monsoon season. Government data indicates a total of 9.2 million people were initially affected by the floods with a multi-sector needs assessment conducted in October 2011 finding 5.2 million to be in need. The assessment estimated that more than two months after the beginning of the floods, a third of the initially affected areas were still flooded.

Since the launch of the 2011 Pakistan Floods Rapid Response Plan on 18 September 2011, over US$ 162 million have been pledged to the humanitarian community – 48% of the US$ 357 million requested in the Rapid Response Plan for 2011 floods.

This Early Recovery Framework seeks a further US$ 439,813,059 million to fund a continuation of the response until September 2012, and enable the humanitarian community to support the Government of Pakistan in addressing the early recovery needs.