Rebuilding flood affected farmers' communities: Inspirational human stories
27 April 2017
Source
International Labour Organization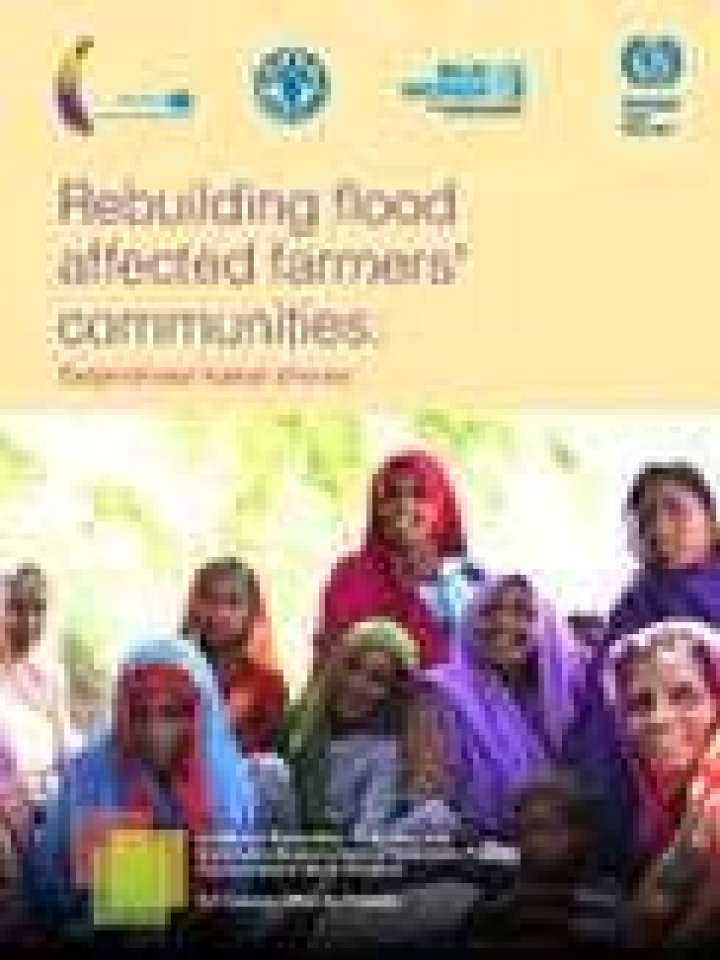 ISBN/ISSN/DOI
9789221310679
This compilation of case studies demonstrates the resilience of farmers' communities in Sindh province who have braved the devastating floods of 2010 and rebuilt their lives. 
These success stories of human struggle to ensure food security have come from a One UN project funded by the United Nations Trust Fund for Human Security (UNTFHS), the "Livelihood Restoration, Protection and Sustainable Empowerment of Vulnerable Peasant Communities in Sindh province" (LRP) project, which was implemented by the International Labour Organization ILO, Food and Agriculture Organisation (FAO) and UN Women.
The case studies demonstrate how joint efforts by three UN agencies brought meaningful change in the lives of flood effect peasant communities in Sindh province. These stories are about illiterate women, and men as well as educated young women and men who have benefitted from new on-farm and off-farm skills to ensure/improve their livelihood opportunities to earn a decent income. In remote villages of interior Sindh, the LRP Project has empowered ordinary women and men by diversifying their income generation opportunities that has led to food security for their vulnerable families.
The LRP project demonstrates how several UN Agencies can bring together their respective expertise to increase effectiveness and improve results. These case studies show how One UN can produce better results while delivering as one.