Documents and publications
Standard operating procedures - post disaster needs assessment India
Source
National Institute of Disaster Management (India)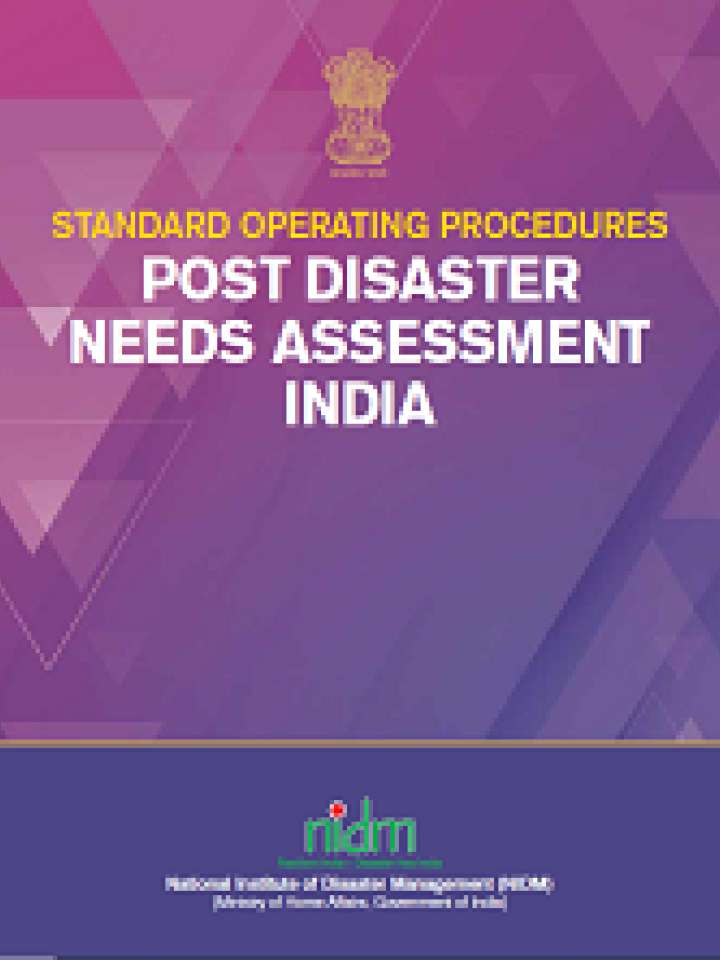 ISBN/ISSN/DOI
978-93-82571-27-8 (ISBN)
A thorough analysis has been made of the strengths and weaknesses of the existing system for estimation of disaster effects and impacts and of recovery and reconstruction needs assessment in India. This analysis, conducted in light of current international practices, reveals that the existing system in India may be described as relief-centered.
While the existing system is efficient in defining the amounts of relief assistance to be provided to affected population in accordance to previously-defined criteria, and enables the prompt disbursing such assistance to disaster-affected people, it does not enable the comprehensive and systematic estimation of overall disaster impact nor the scientific estimation of recovery and reconstruction needs and the estimation of financial requirements for such purpose.
The data collected for such response assessments is insufficient to enable a full and scientific analysis of the consequences of the disaster on living conditions, quality of life and on the socio-economic development of those who are affected. As a result, recovery is left almost exclusively to the initiative and the capacity of each affected person and takes an unnecessarily long time, thus frustrating people´s aspirations and delaying their return to normal levels of well being.