Documents and publications
Bosnia and Herzegovina Floods, 2014
Source
Bosnia and Herzegovina - government
Global Facility for Disaster Reduction and Recovery, the
United Nations Development Programme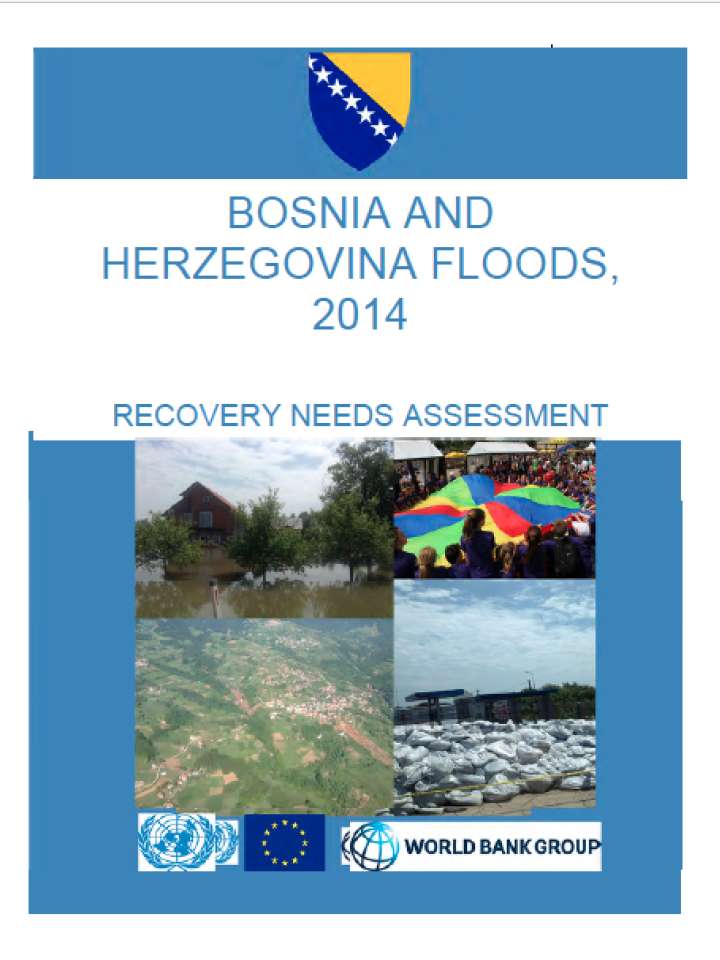 Extraordinary rainfall affected Bosnia and Herzegovina between 14 and 19 May 2014, the largest level of precipitation in 120 years. The waters surpassed retention barriers of soil and slopes. The effects were aggravated by pre-existing environmental degradation factors such as deforestation, erosion of riverbeds and construction in hazardous risk exposed areas. Around 90,000 people became displaced as their houses were affected, either destroyed or damaged.
The country has not yet completely recovered from past crisis and the accumulated vulnerabilities, such as recent floods in previous years and the remaining war-related issues, most notably the continued presence of landmines and unexploded ordnance (UXO).
The assessment provides a quantification of the partial or total physical destruction of assets. It also provides an estimate of the related losses, including the loss of production, income, livelihood and employment as well as diminished access to services and goods, increased costs for society and government, and altered risks. Guiding principles for disaster risk reduction and sustainable recovery, and a disaster risk management framework are included in this report.