Documents and publications
Bushfire Recovery Framework
Source
State Government of Victoria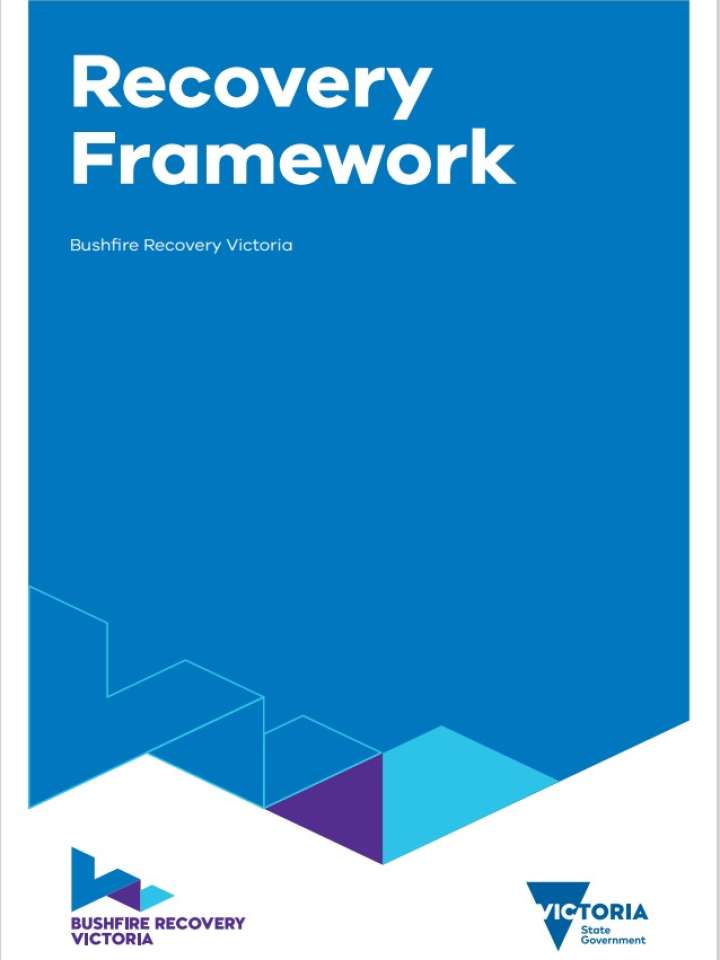 ISBN/ISSN/DOI
978-1-922262-30-1
Bushfire Recovery Victoria's (BRV's) Recovery Framework provides for a consistent and community-led approach to the planning and delivery of recovery activities for the 2019-20 Eastern Victorian bushfires .
This Recovery Framework describes how Bushfire Recovery Victoria (BRV) is planning and delivering its responsibilities for coordinating recovery for the devastating 2019-20 Eastern Victorian bushfires. 
It describes BRV's approach to community-led recovery, including principles, how the work will be organized, and the outcomes that BRV seeks to achieve – so that its work can be tracked and reported on.
The Framework enables a consistent and integrated approach across the different levels of recovery planning – from community to national – ensuring the community at the centre of all recovery efforts.