Author(s)
Dixit, Ajaya; Shrestha, Anustha; Shukla, Ashutosh; MacClune, Kenneth; Norton, Rachel; Khan, Fawad
Catalyzing transformative changes for resilience: integrated land-use planning for enhanced social capital
2 April 2019
Source
Institute for Social and Environmental Transition - International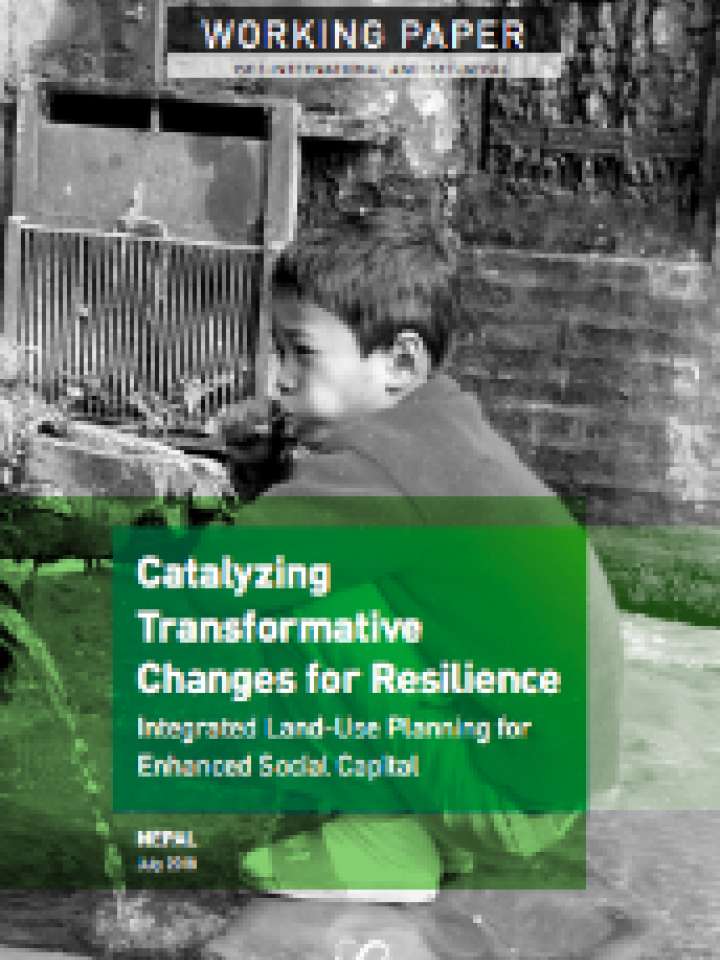 The concept of "transformation" has been getting increasing interest in recent years as the term conveys the sense of positive change from a current state to a more desirable one. The term has gained currency as pushback against the term "resilience" has grown. This is because the term "resilience" conveys a sense of returning to a prior system state, a state that for many people, was not meeting their needs.
Using the 2015 Gorkha Earthquake in Nepal as a case study, this paper explores Nepal's history of disaster response and the important role that communities have played. In Nepal, community-based organizations (CBOs) are integral actors that support social, economic, and ecological well-being. CBOs enhance social capital (Acharya, 2015), and in Nepal have served as vital institutions in maintaining natural resources, reducing risk and responding to hazards.
The paper highlights how social changes emerging from ten years of civil conflict and post-conflict economic growth have begun to weaken community ties and with them, the emergent risk governance system on which Nepal still relies.
This paper makes the case that ISET-Nepal's proposed Integrated Land-use Planning program will be transformative by enhancing community connection and CBOs in the face of increased individualization as Nepal urbanizes and its middle class grows.