Author(s)
Robinson, Alex James
Disability inclusive disaster recovery: Guidance note
30 April 2020
Source
World Bank, the
Global Facility for Disaster Reduction and Recovery, the (GFDRR)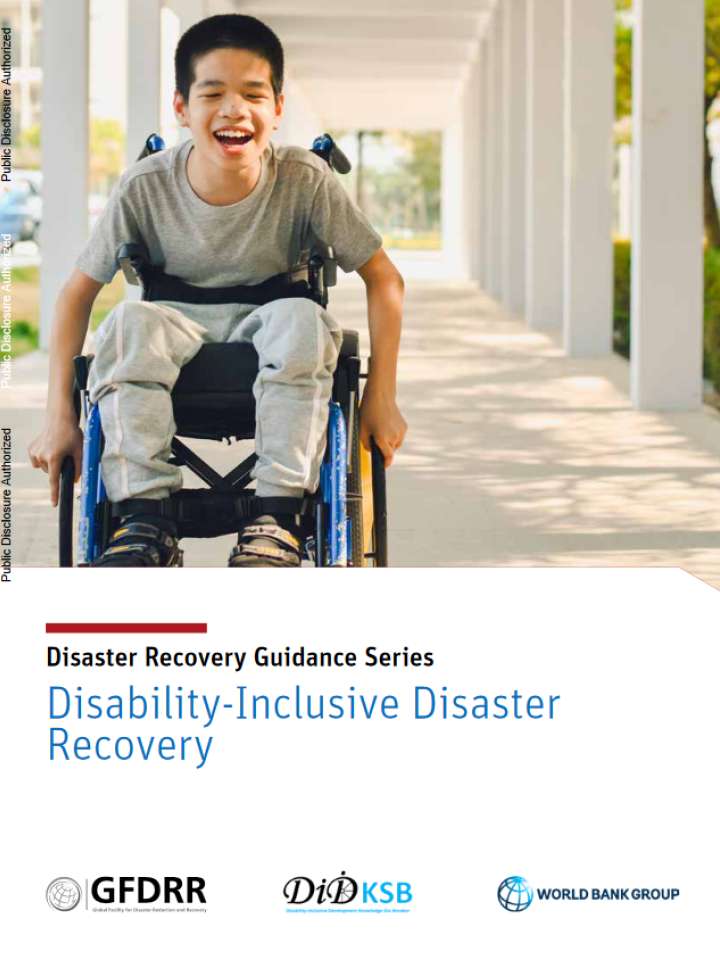 This Guidance Note provides action-oriented guidance for government officials and decision-makers with responsibility for post-disaster recovery and reconstruction. The guidance will enable the development of disability-inclusive planning and programming across sectors and government. The Note is expected to be of interest to wider government and non-government actors, including Disabled People's Organizations (DPOs), concerned with inclusive recovery. The Note is organized around the following topics:
Key principles for disability-inclusive recovery;
Disability data for Post Disaster Needs Assessment and inclusive recovery;
Enabling policies and legislation for disability-inclusive recovery;
Institutional mechanisms for inclusive recovery;
Financing mechanisms; and
Implementation arrangements.