Documents and publications
Disaster resiliency and recovery resources: A guide for rural communities
Source
United States Department of Agriculture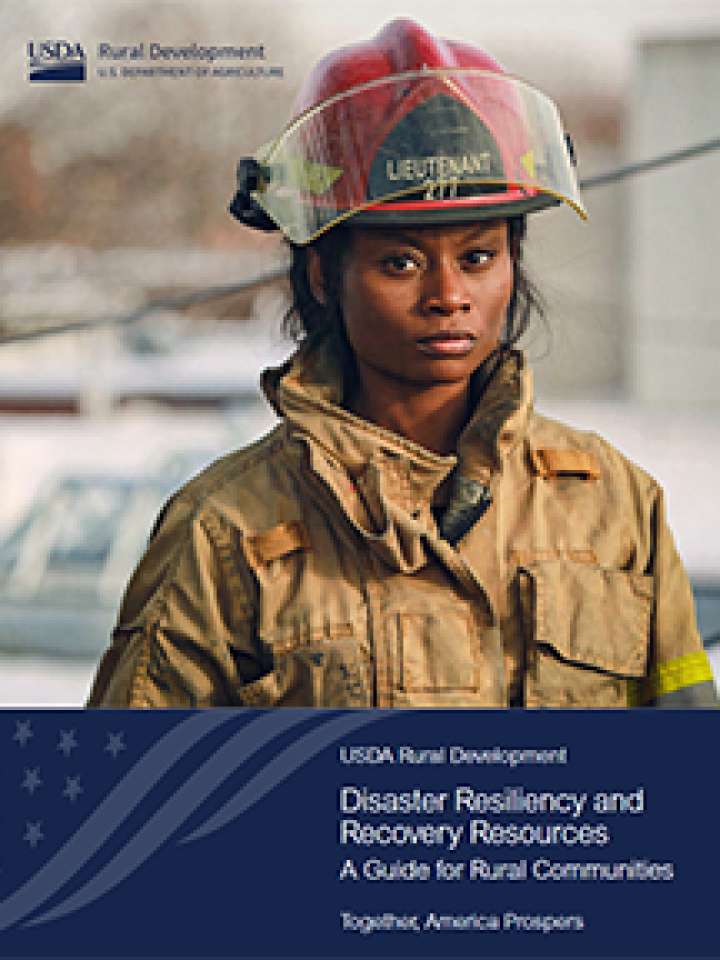 USDA Rural Development (RD) developed this guide as a resource for rural communities seeking disaster resiliency and recovery assistance.
USDA RD offers programs and servicing options that can help rural residents, businesses, and communities impacted by disaster, and support long-term planning and recovery efforts that build for the future.
According to the recent National Climate Assessment (NCA), more frequent and extreme weather and climate-related events, as well as changes in average climate conditions, are expected to continue to damage infrastructure, ecosystems, and social systems that provide essential benefits to communities . Strategic emergency preparedness and response is critical to averting damage to the economy, environment, and human health.