Documents and publications
Author(s)
Merve Is Sema
How to ensure social inclusion in post-disaster recovery
Source
European University Institute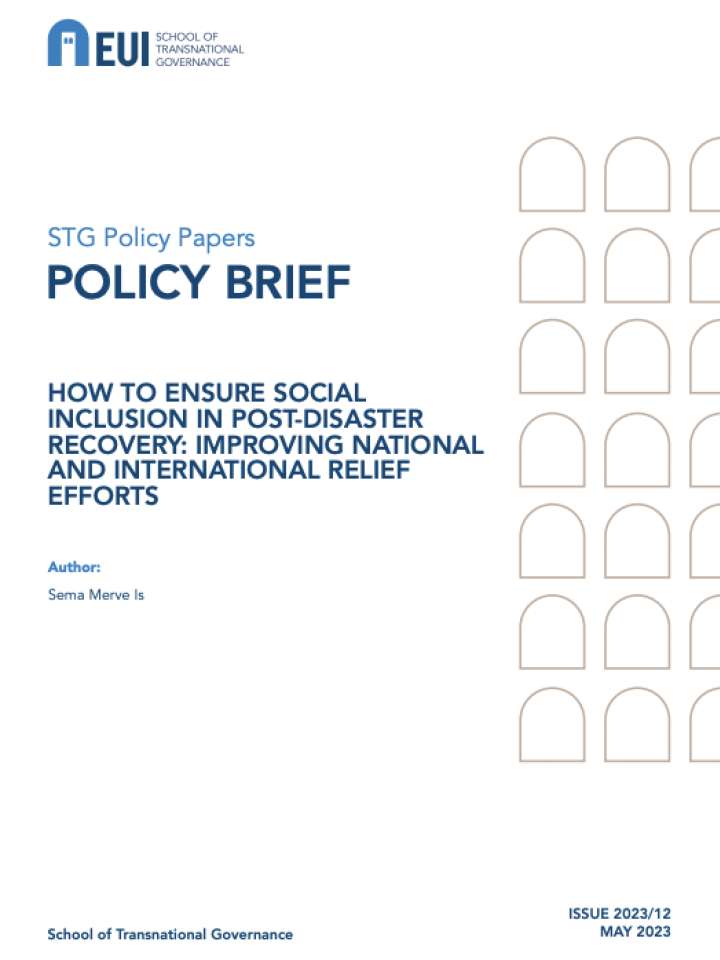 ISBN/ISSN/DOI
10.2870/892408 (DOI)
This policy brief details the impact of this natural hazard on Syrians living under Temporary Protection in Türkiye and how it exacerbates their pre-existing precarious living conditions. It then explains why Syrians should be uniquely included in recovery approaches while rebuilding lives and livelihoods in supporting affected communities to resume their lives.
With its policy recommendations, the brief provides a roadmap for main stakeholders in the medium- and long-term recovery to ensure that relief efforts are inclusive in the post-disaster recovery era through
ensuring equity for all quake-affected communities, 
creating meaningful dialogue mechanisms for communities, 
improving self-resilience of the quake-affected communities by rebuilding livelihoods, and 
establishing further legal and complementary pathways as effective avenues towards responsibility-sharing.