Documents and publications
An inquiry into success factors for post-disaster housing reconstruction projects: A Case of Kerala, South India
Author(s)
Anilkumar, Shyni ; Banerji, Haimanti
Source
International Journal of Disaster Risk Science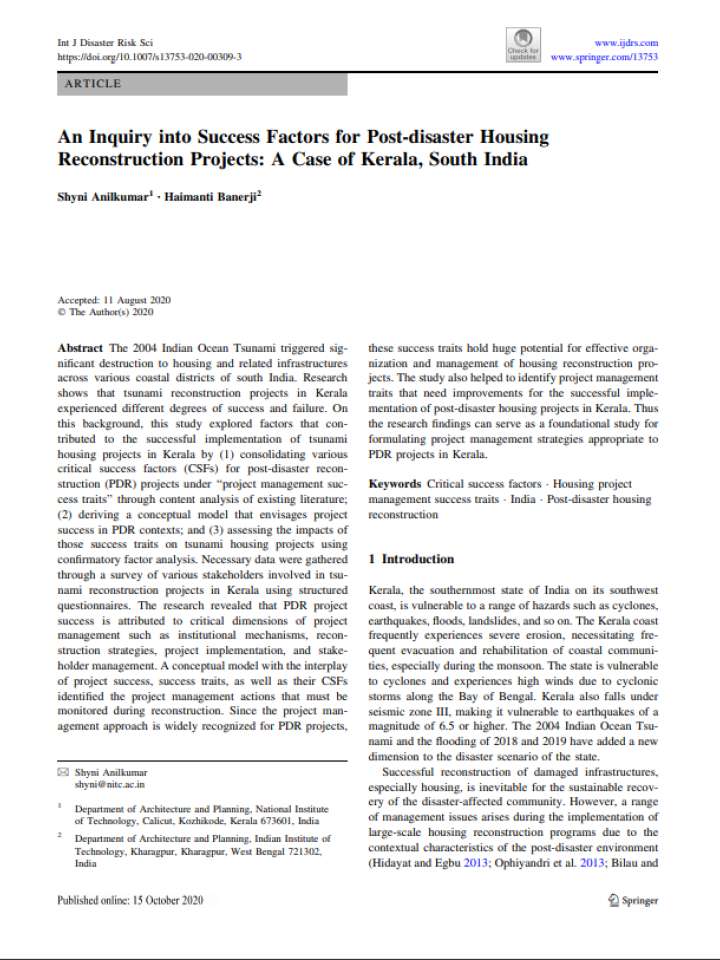 This study explored factors that contributed to the successful implementation of tsunami housing projects in Kerala, India. Necessary data were gathered through a survey of various stakeholders involved in tsunami reconstruction projects in Kerala using structured questionnaires.
The study also helped to identify project management traits that need improvements for the successful implementation of post-disaster housing projects in Kerala. The findings may help prioritize project management areas that need improvements for successful housing provision in future disaster situations in Kerala
The findings indicate that :
the successful implementation of housing projects to a great extent can be attributed to project management success dimensions such as institutional mechanism, reconstruction strategy, project implementation, and stakeholder management.
however, the study revealed that these success traits were not given due consideration during reconstruction.