Documents and publications
Malawi Drought 2015-2016, Post-Disaster Needs Assessment
Source
Malawi - government
Global Facility for Disaster Reduction and Recovery, the
United Nations Development Programme - Headquarters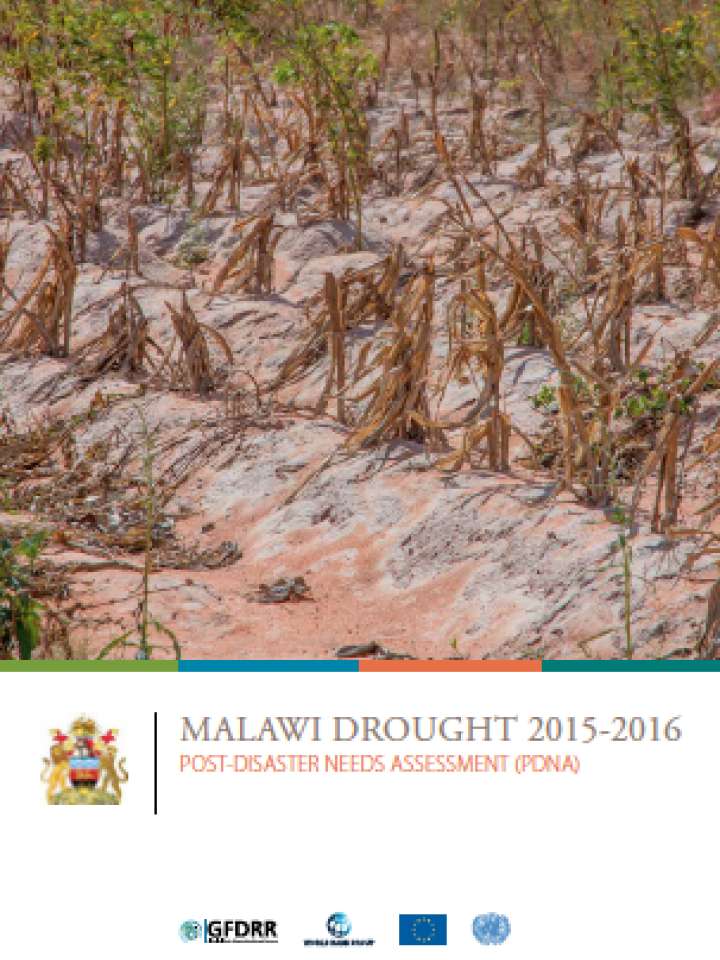 This PDNA provides an analysis of the physical, socio-economic, and human impacts of the 2015-2016 drought in Malawi. Sector recovery strategies and the corresponding recovery needs are also provided in this report. Sector needs have been further summarized, prioritized and sequenced in the form of a Drought Recovery Action Plan that provides a multi-sector framework of recovery interventions over the next three years. This Action Plan is a results framework for monitoring recovery in various sectors that will be further expanded into a programmatic monitoring and evaluation system during implementation.
The PDNA also analyzes the challenges faced and lessons learnt from the ongoing drought response and provides a section of recommendations for improved future drought resilience through a risk reduction strategy that builds upon existing instruments, institutional mechanisms, and provisions for risk reduction in the country.
The geographical scope of assessment includes all 24 drought-affected districts in the Southern, Central and Northern Regions, while the temporal scope to assess damages and losses from the drought is from October 2015 to March 2016, with losses projected up to March 2017.