publication
Documents and publications
Safer schools, resilient communities: a comparative assessment of school safety after the 2015 Nepal (Gorkha) earthquakes
Author(s)
Paci-Green, Rebekah; Pandey, Bishnu; Friedman, Robert
Source
Risk Reduction Education for Disasters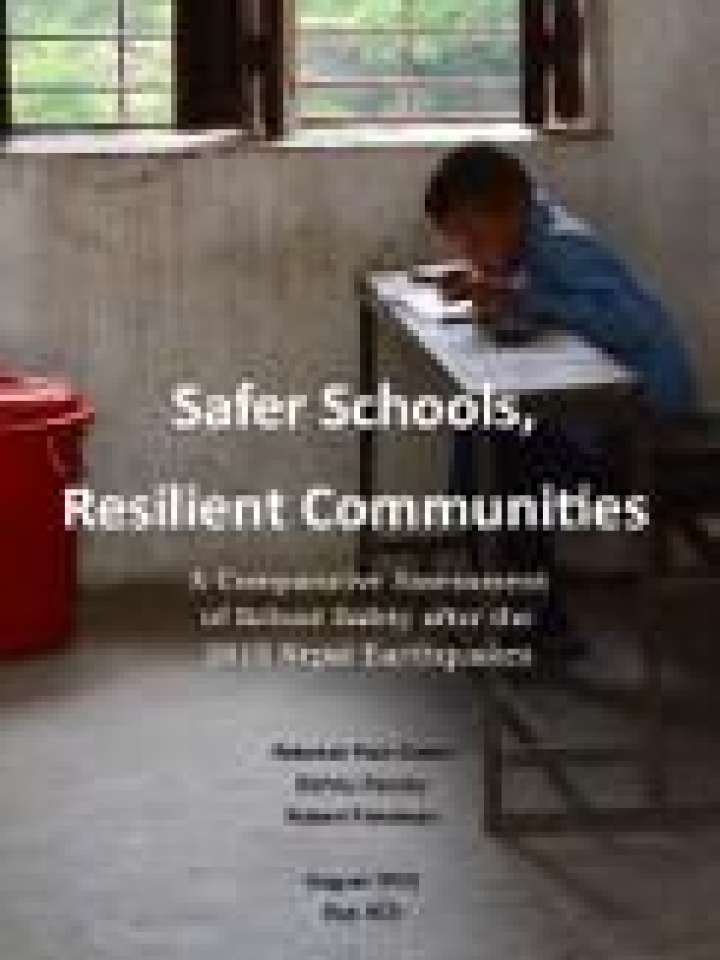 This study looks at whether interventions to improve building practices, combined with community engagement, have resulted in safer schools and communities in view of the effects of the earthquake on Nepal's educational infrastructure. The primary questions the study considered were: (i) how did damage at purportedly disaster-resistant public school buildings, whether retrofitted or newly constructed, compare to damage of typical public school buildings?; (ii) what affect, if any, did community engagement around safer schools have on risk awareness and community construction practice?
In Bhaktapur, Kathmandu, Rasuwa, and Sindupalchowk, the authors compared three, geographically proximal public schools: (i) no intervention — typical construction, (ii) technical intervention only — disaster-resistant design or retrofi, (iii) technical and social intervention — disaster-resistant design or retrofit, combined with community engagement. At each site, they conducted interviews with school staff and management committees, parents, and lead masons involved in school construction. They also visually assessed school buildings and 15-20 nearby houses for damage.
The assessment of safer school construction projects, including the technical outcomes and the social impacts, shows that Nepal has both spectacular successes, which can be used as models moving forward, and notable shortcomings that can be improved in the post-earthquake reconstruction of schools.