Documents and publications
Strengthening resilience: Managing national disasters after the 2019-20 bushfire season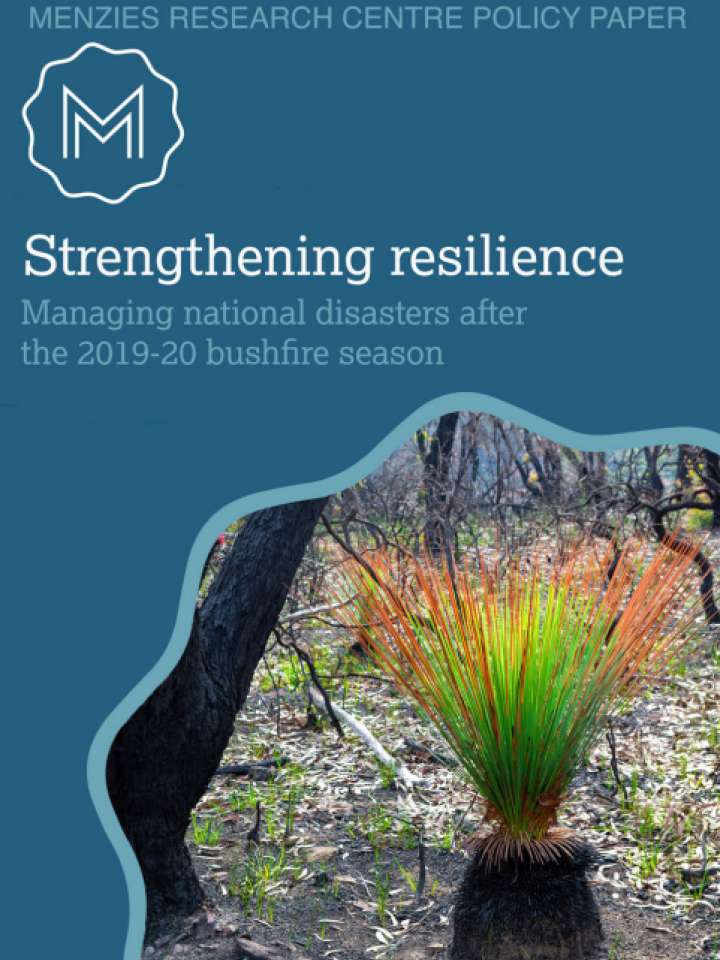 After almost three decades of steady economic growth, Australia has been hit by a sudden series of exogenous shocks that tested our national resilience.

The 2019-20 Black Summer bushfires, COVID-19 pandemic and forecast recession each present wicked policy challenges. They are riddled with complexity and conflicting aims and no clear stopping point.

The onset of each shock was so rapid that novel policy solutions are required, often on the run. Each follow a similar pattern. The first priority is emergency relief and the second is recovery. The third is the task of strengthening resilience, a challenge which will be addressed by this series of policy papers.

The resilience challenge applies in almost every domain of public policy. Economic and fiscal policy, defence, energy, the environment, health, agriculture, education, workplace relations and training, immigration, social policy and more each have a role in building national, community and individual resilience.

The political temptation to tame complex problems by dealing with the noisiest cog in isolation must be resisted. Silencing the growl does not solve the problem and can actually increase the risk if the wicked problem no longer shows its teeth before it bites.

The risk of future exogenous shocks cannot be avoided. On the contrary; experience suggests there will be more, each one unexpected in form and timing. Yet the risk can be lowered though mitigation, adaptation and prudential measures to ensure we have the resources to deal with the next shock when it comes.