Author(s)
Young, Celeste; Jones, Roger N.
Valuing recovery through risk ownership
Source
Australian Institute for Disaster Resilience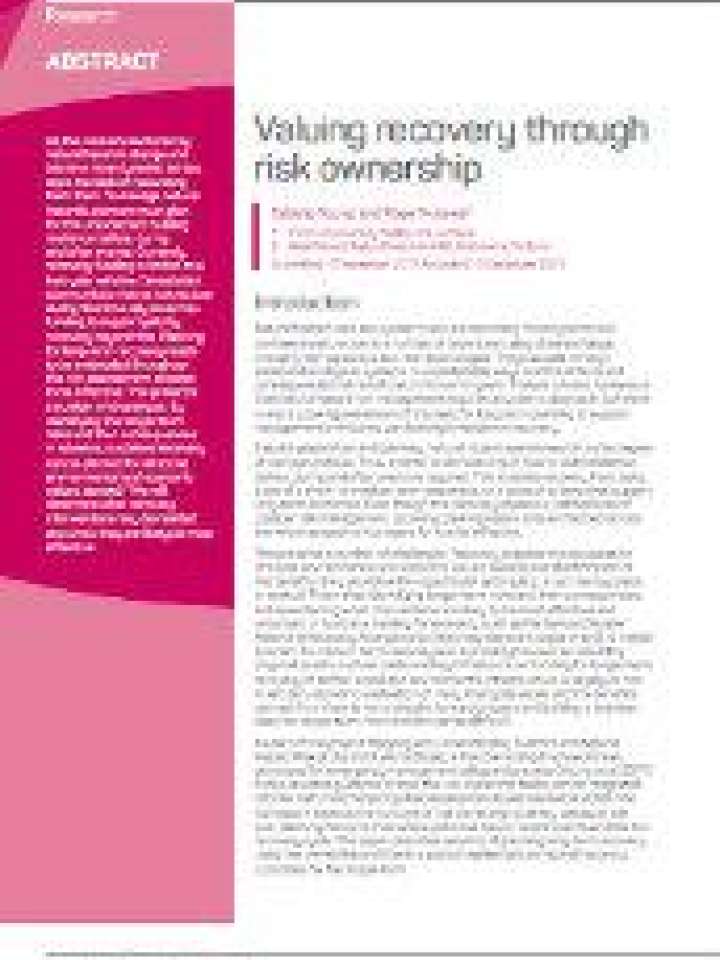 This paper describes aspects of planning long-term recovery using risk ownership and how it supports resilience building and recovery outcomes for the longer-term. 
As part of the project 'Mapping and understanding Bushfire and Natural Hazard Risk at the Institutional Scale', a Risk Ownership Framework was developed for emergency management policy and practice. It also provides guidance on how the risk ownership tasks can be integrated into the National Emergency Risk Assessment Guidelines (AIDR 2015). The framework extends the concept of risk ownership to all key values at risk over planning horizons that take in potential future hazard events and the full recovery cycle.