Working better together: an NGO perspective on improving Australia's coordination in disaster management
Source
Australian Council for International Development
Asia Pacific Civil-Military Centre of Excellence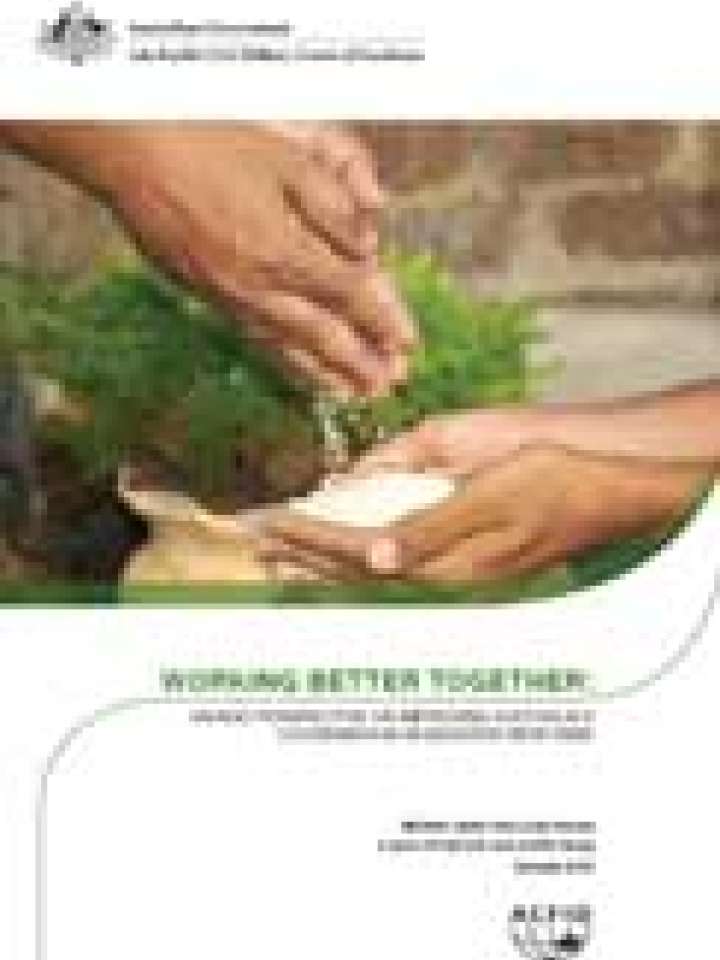 ISBN/ISSN/DOI
9780980858129
This report aims to explore the issue of multi-agency coordination and cooperation in disaster response from a non-government organisation (NGO) perspective by assessing the interactions between NGOs, as well as between NGOs and other stakeholders, in terms of preparedness, planning and initial deployment of personnel and resources from the NGO viewpoint. Among its recommendations are that disaster risk reduction should come first.
The lessons learned exercise identifies areas where multi-agency cooperation worked best, where there were gaps in cooperation and where greater linkages could be developed to support multi-agency planning and future response to disasters. Its main recommendations are: (i) disaster risk reduction should come first; (ii) turn competition into coordination; (iii) putting partnership into practice; (iv) getting the right information flowing; (v) leading from the peak; and (vi) reflect on NGO identity and impact.

The report intends to assist in the identification of best practices in multi-agency disaster preparedness, planning and response from an Australian 'whole-of-community' multi-agency perspective and highlights areas where cooperation between NGOs, international organizations, UN agencies and whole-of-government can be enhanced in the future. In-field response to these disasters is not examined in this report, although the findings from the analysis are intended to help inform best practice in relation to implementation.

The report is a joint undertaking between the Asia Pacific Civil-Military Centre of Excellence (APCMCOE) and Australian Council for International Development (ACFID). It is intended to contribute to the debate about best practice in disaster management.