Documents and publications
Good Practices in Financing Recovery and Building Back Better (Consultative Edition July 2023)
Source
International Recovery Platform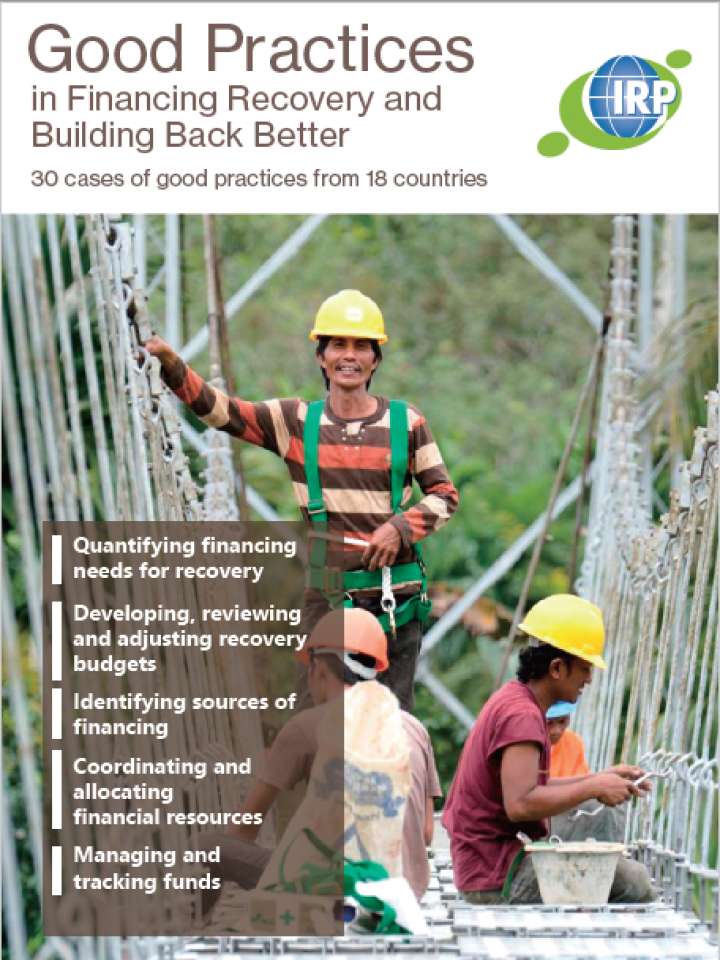 This recovery brief provides recovery practitioners with lessons and good practices on financing post-disaster recovery, recovery preparedness and building back better. This consultative edition was prepared as a contribution to the financing strategy of the G20 Working Group on Disaster Risk Reduction. 
Detailed through 30 case studies from 18 countries, this brief addresses five key elements that are critical for successful recovery financing: 
Quantify the economic costs of the disaster and develop recovery plans; 

Develop, review and adjust recovery budgets; 

Identify the sources of financing as well as financing gaps; 

Coordinate and allocate financial resources; and 

Set up the mechanisms to manage and track funds. Examples of good practice and lessons learned are provided for each element. 
This brief aims to inspire countries to address recovery finance challenges through examples of good practice and the application of lessons learned throughout the financing process. Each of the reasons for inadequate recovery finance has a solution. 
This is consultative edition will be further refined by reflecting on feedback to be received and will be finalized as a knowledge product to be published by the International Recovery Platform.