Author(s)
Wulandari, Yasmina; Coffey, Michael; Sagala, Saut
The impact of major geological hazards to resilience community in Indonesia
23 May 2017
Source
Resilience Development Initiative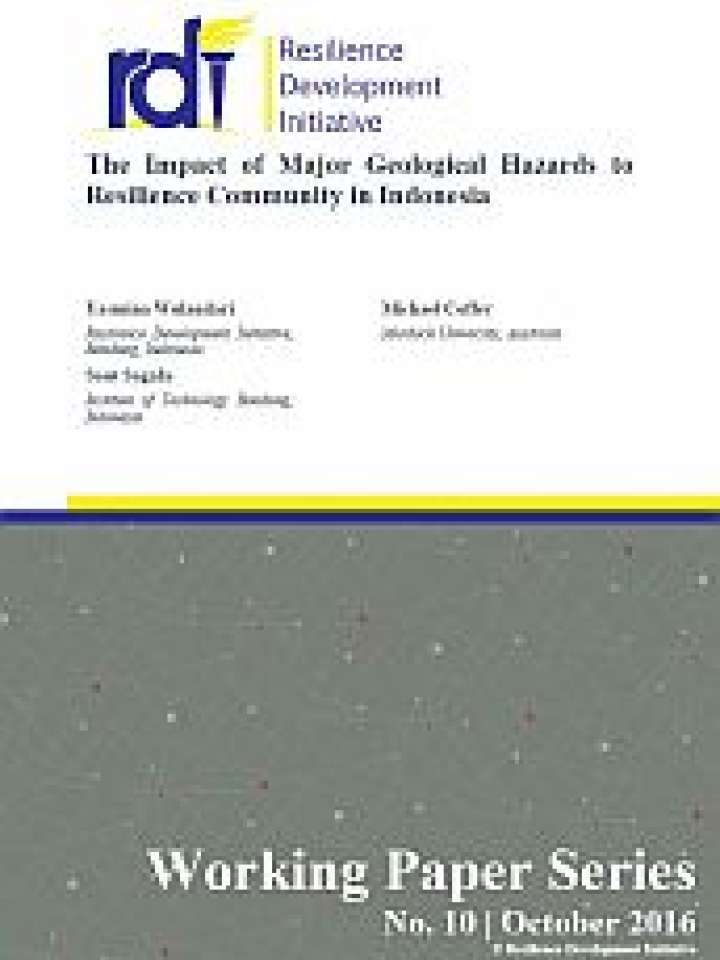 This study finds that frequency of previous disasters and emergency period plays a huge role in disaster management, especially in government commitment, and risk management in general. Disasters with shorter emergency period tend to be better at task management from response, recovery and mitigation; while in longer emergency period the three may overlap so much it requires higher expertise in disaster management.
Post-disaster recovery offers opportunities to rebuild safer, more resilient communities in the future. In the past decades Indonesia has experienced some major disasters such as Indian Ocean tsunami (2004), West Sumatera earthquake (2009), Mt. Merapi eruption (2010), and Mt. Sinabung eruption (2010-now). All four are with different characteristics from past disaster frequencies to different emergency period. These different characteristics play a big role in determining post-disaster recovery as a medium for building a more resilient community, which is why reviewing key aspects of disaster resilient communities becomes important in order to learn some lessons in managing future disasters.
Method used in this study is descriptive qualitative approach. Information on key elements then classified using tabulation. Data collected from previous literatures, except for Mt. Sinabung which are collected using in-depth interview.