Post-Disaster Needs Assessment Hurricane Maria September 18, 2017, Commonwealth of Dominica
10 February 2022
Source
Dominica - government
Global Facility for Disaster Reduction and Recovery, the (GFDRR)
United Nations Development Programme (UNDP)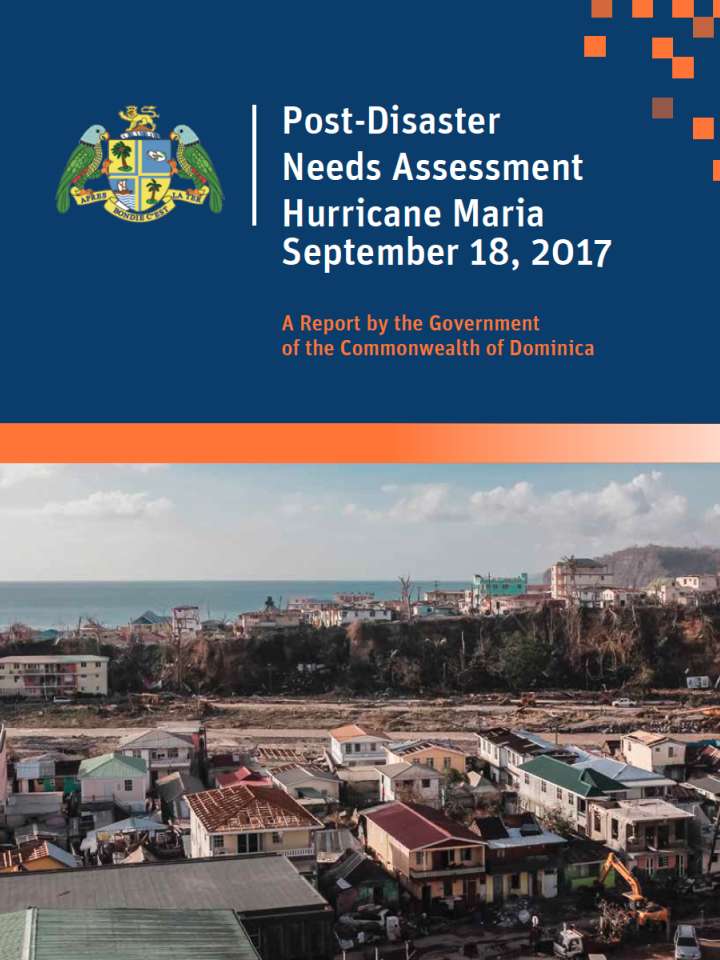 On September 18, 2017, Hurricane Maria hit Dominica, bringing intense rainfall which caused flashfloods and landslides. Hurricane Maria was one of the most rapidly intensifying storms in recent history, intensifying to a category 5 hurricane.
The impacts of Hurricane Maria were severe for both the country's economy as well as the human development of its citizens. As of November 8, 2017, 30 persons had lost their lives as a result of Hurricane Maria (26 identified and 4 unidentified), and 34 were declared missing. A significant proportion of the labor force is unemployed as an immediate consequence of Maria, with estimates that the decline in the production of goods and services may continue for one to two years.
The PDNA report covers the damage, losses, and recovery needs across various sectors following the disaster. A recovery strategy and summary of identified priority actions for recovery is included in the report.