Documents and publications
Sierra Leone- Rapid Damage and Loss Assessment of August 14th, 2017 – Landslides and Floods in the Western Area
Source
Sierra Leone - government
Global Facility for Disaster Reduction and Recovery, the
United Nations Development Programme - Headquarters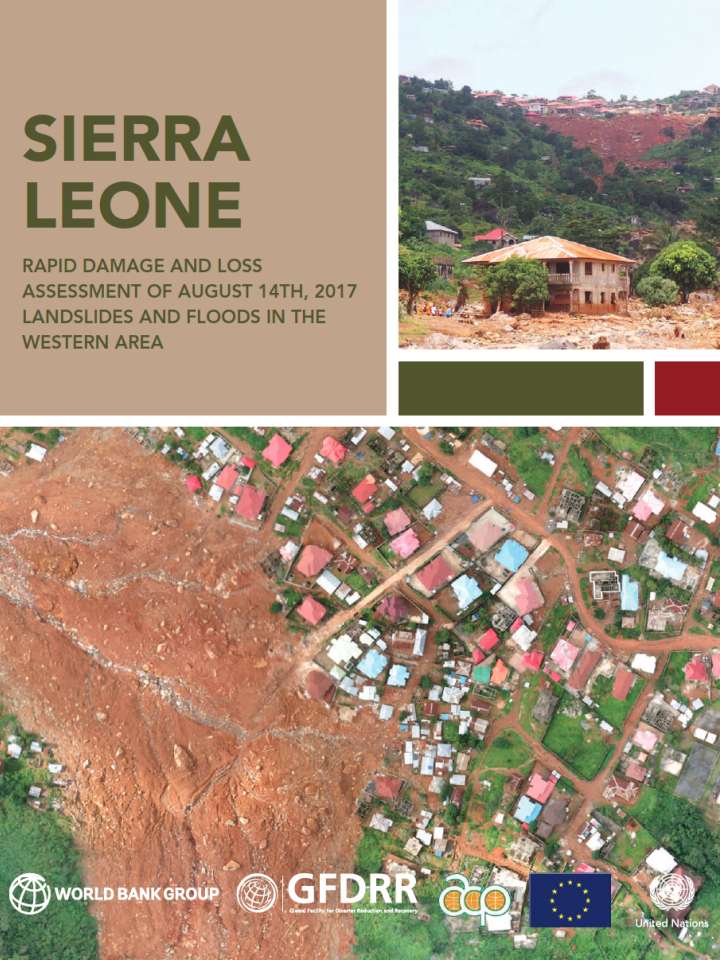 On August 14, 2017, landslides and floods devastated a large cross-section of Freetown, Sierra Leone. An estimated 6,000 people were affected, of which 1,141 have been reported dead or missing. More than 3,000 people lost their homes. Almost every sector of the urban economy was impacted. The livelihood impacts of affected communities were widespread.
The purpose of the Damage and Loss Assessment (DaLA) is to: 1) quantify damages and losses and 2) to make preliminary estimations for mobilizing funds and launching immediate recovery. The report intends to help the government formulate a strategic recovery plan, mobilize and prioritize resources.
The report includes a section for Sierra Leone and Freetown's disaster recovery and resilience framework and strategy. The section provides specific recommendations, including the stabilization and reprofiling of the landslide-impacted areas, design and implementation of mitigation measures in risk prone areas, preparation of a drainage and other master plans and studies for improving infrastructure and services in Freetown, and strengthening the institutional capacity and coordination mechanisms.