Author(s)
Kabeer, N.; Cook, S.; Chopra, D.; and Ainsworth, P.
Social protection in Asia: research findings and policy lessons
1 November 2010
Source
Institute of Development Studies
Institute for Human Development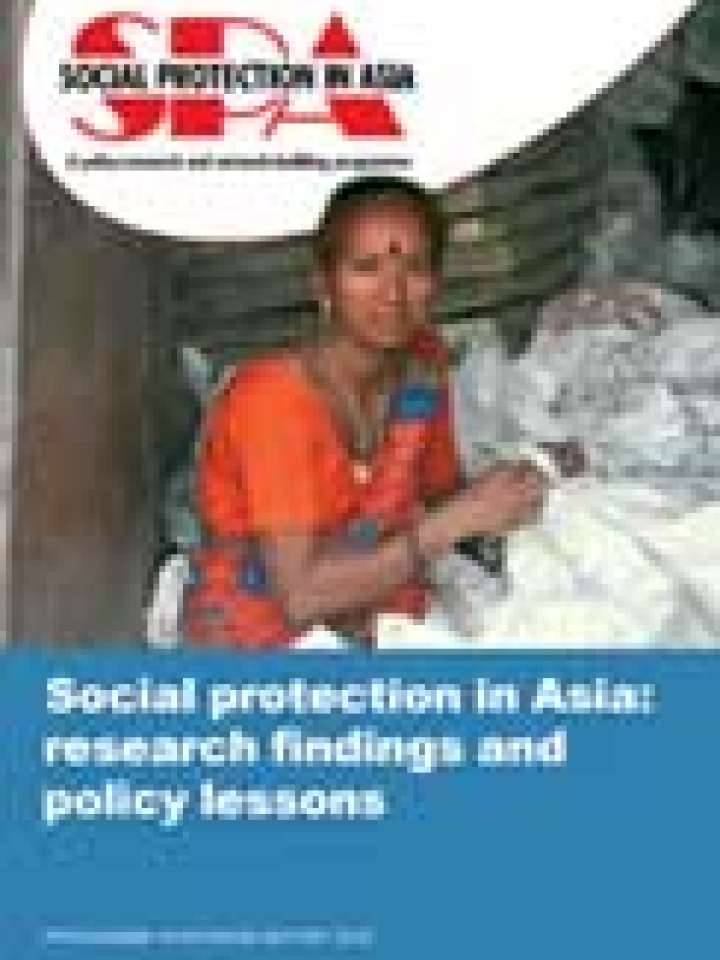 ISBN/ISSN/DOI
9781858649552
This publication reports on research carried out in six Asian countries: India, Pakistan, Bangladesh, Indonesia, Vietnam and China. It covers a variety of schemes and interventions in these countries, including disaster management lessons from the Wenchuan earthquake in 2008, and highlights the need for and nature of resilient social protection systems as part of the ex ante response to risk and vulnerability. It asserts that social protection systems are indispensable to face chronic poverty and vulnerability exacerbated by new kinds of threats such as financial crises; economic inequalities and social conflict; and climate change and the growing risk of natural disasters.